Microsoft
Microsoft Development Services for Enterprises
Hang out for our sustainable and trustworthy Microsoft-focused capabilities fine-tuned to address every priority of your business and to gain the most exceptional lookout for your ideal software development.
Vedlogic gives in top-rated Microsoft-based software development for .NET, .NET Core, Microsoft Azure, and Microsoft SQL Application creation. We have a team of technology professionals who are all experts in their fields of top-tier Microsoft development services.
Service Offerings
MVC .NET Development
We offer .Net development services by producing dynamic, interactive, and high-performance digital products for startups, small businesses, and organizations. Our certified .NET developers create dependable and efficient .NET applications that address your specific business concerns. Vedlogic has proved to be a
.NET development company
that provides rapid software delivery at reduced costs.
.NET Core Development
As a Microsoft Certified Gold Partner, we deliver the highest quality and least expensive .NET Core development services. Our skilled developers have extensive experience working with the open-source framework .NET core to create lightweight and high-performance web application solutions to help you scale your business and deliver key differentiators.
Azure Development
Build and deploy applications faster using the advanced portfolio of our Microsoft Azure development services. Our team of Azure development experts develops, hosts, and scales cloud-native applications using Azure services like Azure Apps, SQL Database, and Azure Functions.
SQL Server Database Development
Experience the best and most effective SQL server database development we have to offer. Our talented team of
Microsoft
SQL server developers engages with companies to develop a custom database that handles their current database and has the potential for scalability.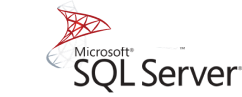 Full fledged team for DotNet/.NetCore/Microsoft Azure/Microsoft SQL
Quickest assistance on every aspect of software development
Use of advanced technology for high-performing app
Our Engagement Models
Dedicated Developer/Team
Allows you to build up a specialized offshore operation with the least amount of risk. We build software development teams in such a way that the customer may collaborate directly with the developers to help bring innovative, software solutions to the market swiftly and affordably.
Fixed Pricing
We listen to and investigate your project requirements in depth and come up with the most cost-effective fixed price model for kick-starting its creation. As an organization, our approach is to give our clients the most interesting package for overall development.
Time & Material
A dynamic model with greater flexibility is ideal for long-term projects with multiple iterations planned. The cost of software development is based on working hours at a pre-discussed hourly rate. Works best when the client requires some parts of the project off-loaded in time.